Residential Construction
Subdivisions
Columns & Post Tension Deck
Cast in Place (CIP)
Post Tension Slabs on Grade

Welcome to DeWitt Custom Concrete,

Orlando's Leading Concrete Contractor for Commercial and Residential Projects, Since 1984
Commercial Concrete Contractor
For over 35 years, DeWitt Custom Concrete has been at the forefront, delivering exceptional commercial concrete and masonry work in Central Florida and throughout the state. Our commercial concrete customers know that they can count on us to deliver quality results every time.
Our staff is highly experienced and certified in all aspects of commercial concrete and masonry work, including post tension and Hambro systems.
Whether a small project or a shopping center, office building or high profile project, DeWitt Custom Concrete Florida has the experience to provide you with worry-free project management through completion of your commercial concrete project in Florida.
Call Now for your Free Quote:  407-277-8766
Some of our Florida commercial concrete projects include:
Shopping Centers

Apartment Buildings

Restaurants

Subdivisions
When you need a reliable, professional concrete and masonry company for your next Florida concrete project, contact us and experience the DeWitt Difference! Call Now 407-277-8766
Residential Concrete Contractor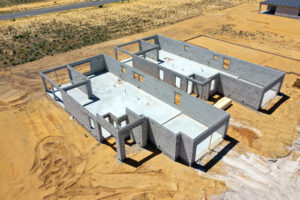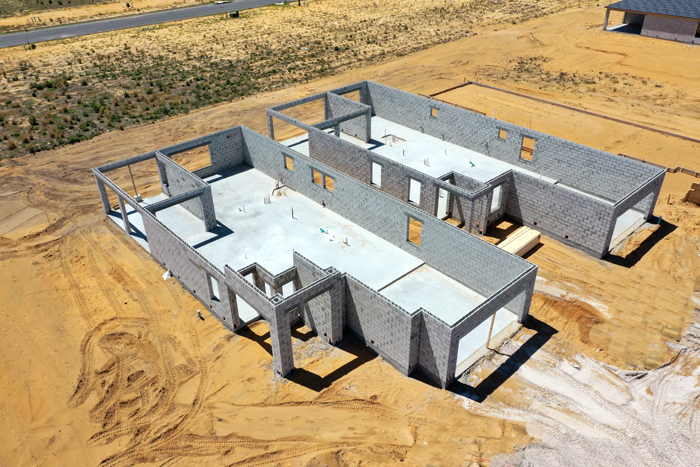 Since 1984, DeWitt Custom Concrete has provided unsurpassed quality concrete and masonry work for homeowners and builders in Central Florida. We are your commercial concrete contractor and residential concrete contractor for Central Florida, including Orlando, Longwood, Windermere, Daytona, Tampa, Jacksonville, Miami, Vero Beach and areas in between.
From custom-designed mansions to new driveways and everything in between, DeWitt Custom Concrete can make the difference between a great building experience and a "not so great" one!
Our experienced group of seasoned professionals are there for you every step of the way, ensuring that your project is completed on time and within budget.
We communicate with you throughout the process and make sure that everything runs smoothly.
We are a family orientated company looking to create your dreams, be it a home or business and give you quality above and beyond your expectations. We at DeWitt Custom Concrete want to thank you for the opportunity we have had to enjoy our success as one of the best concrete and masonry contractors in Central Florida. 
Call Now for your Free Quote:  407-277-8766
DeWitt Custom Concrete specializes in every aspect of your concrete project. No matter what size your project, big or small, DeWitt Custom Concrete assures you of a project done right and completed on time.   We work to meet the needs of our customers in every way, and offer services from foundation to tilt walls and masonry.
Concrete Foundations
DeWitt Custom Concrete is proud to be your partner for your next commercial or residential construction project. We specialize in all aspects of concrete, including footing and foundation layout, grading and pouring foundations. Whether for a commercial project, custom home foundation or detached workshop or garage, DeWitt Custom Concrete will construct the most important part of your project – the foundation.
Concrete Driveways
DeWitt Custom Concrete will help you with all of your driveway needs, from additions to tear-out and replacement of your existing driveway. If you need to add an addition to your driveway, tear out and replace your existing driveway or build a brand new driveway. Ask us about the many decorative options available for your new custom driveway.
Concrete Parking Areas
A new concrete parking lot will greatly improve the appearance of any home or business. Concrete is an excellent great choice, since it provides long-lasting durability and very low maintenance.
Concrete Pads
Have a new car or boat?  How about outdoor patio or basketball court?  DeWitt Custom Concrete can provide an excellent pad for any use and we will guide you through each step, from initial pad layout, footing requirements and concrete size and placement.
Decorative Concrete
Need some decor around your home or business?  Choosing custom colored concrete with a stamped pattern can transform a driveway, patio or any other outdoor area into a beautiful location to be enjoyed for many years to come. We help you select colors, patterns and complete layout to make your area look its best.
Concrete Patios
A new concrete patio will provide you and your family with an enhanced and relaxing outdoor area.  Choose from many designs to make your home look special.
Concrete Sidewalks
If you have a cracked sidewalk at your home or business, it can look ugly and reflect poorly on your property, plus it can pose a tripping danger as well.  Maybe it is time for a new sidewalk!  It is a great way to improve the curb appeal of your property (especially if it is for sale or rent).   Call us today for a free quote 407-277-8766.
Concrete Walls
Tilt construction can greatly speed up your building construction process.  DeWitt Custom Concrete is an expert at installing cast-in-place concrete walls for your project.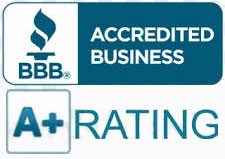 Contact DeWitt Custom Concrete today for your free quote 407-277-8766.