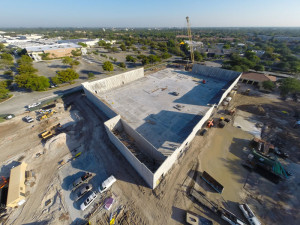 DeWitt Custom Concrete – Our Name Says it All, Since 1984

Since 1984, DeWitt Custom Concrete has been at the forefront of concrete construction in the Central Florida area.  From slabs and driveways to tilt-up construction, DeWitt has you covered.
Our team of experienced professionals is at your service, to go above and beyond your expectations and make your concrete project a smooth running success.
See what a difference DeWitt Custom Concrete will make in your project.  Call us today 407-277-8766 for a quote.