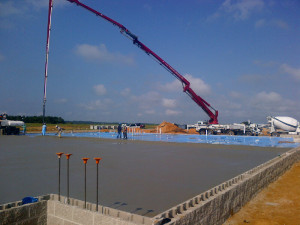 No matter how difficult the job, DeWitt Custom Concrete offers everything needed to get your project done on time.
We offer Super Flat Floors with Laser Screeds.
Whether for a residential project or larger commercial project, DeWitt Custom Concrete is your answer.
With over 30 years of concrete experience, we've mastered the process of creating Super Flat Floors.
Contact us today for more information about Super Flat Floors 407-277-8766